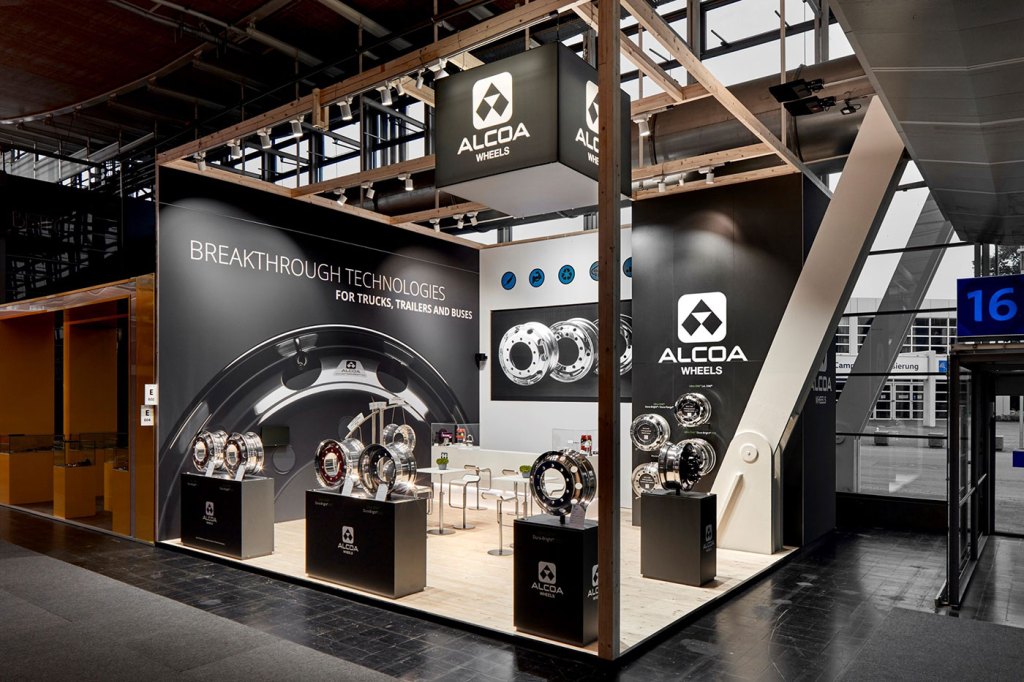 ALCOA® WHEELS took part in the IAA Transportation 2022 in Hannover from 20th until 25th September 2022.
IAA Transportation is one of the world's most important platforms where the future of the commercial vehicle industry is presented, including goods, people and last-mile transportation solutions, infrastructure and the open discourse around climate-neutral and digital logistics. Besides the presence of Howmet Wheel Systems with its ALCOA® WHEELS, more than 1,400 companies and brands from 48 countries were represented at the fair.
Howmet Wheel Systems showed its latest additions to the European portfolio of ALCOA® WHEELS: The strongest and lightest Ultra ONE® ALCOA® WHEELS made of the MagnaForce® alloy as well as the full range of its Accessory products for ALCOA® WHEELS.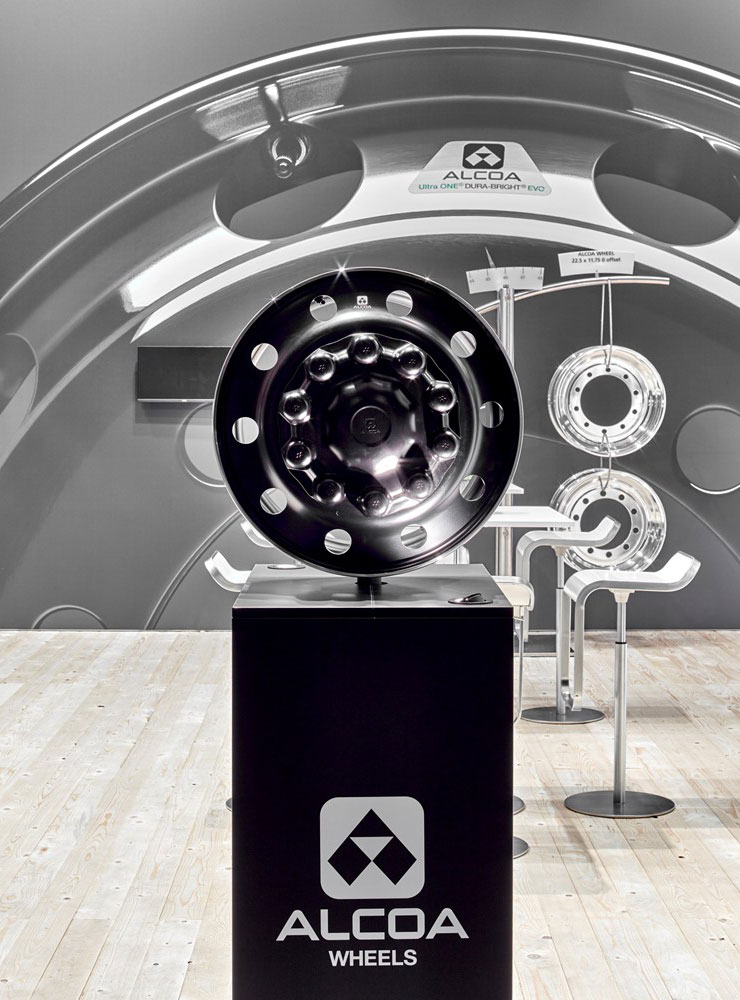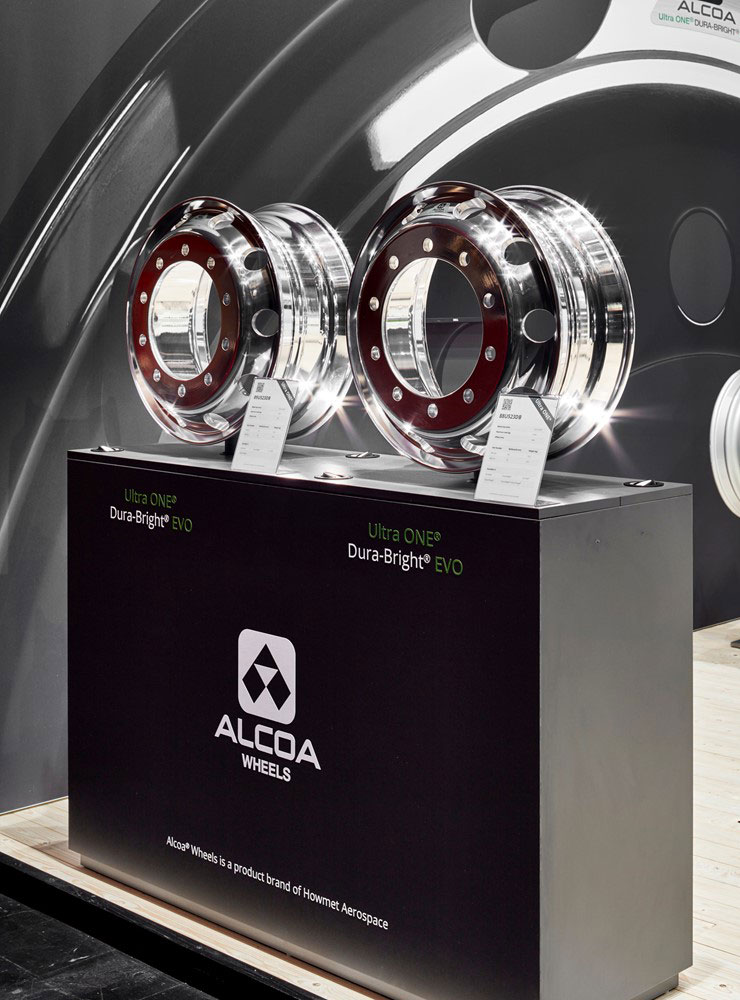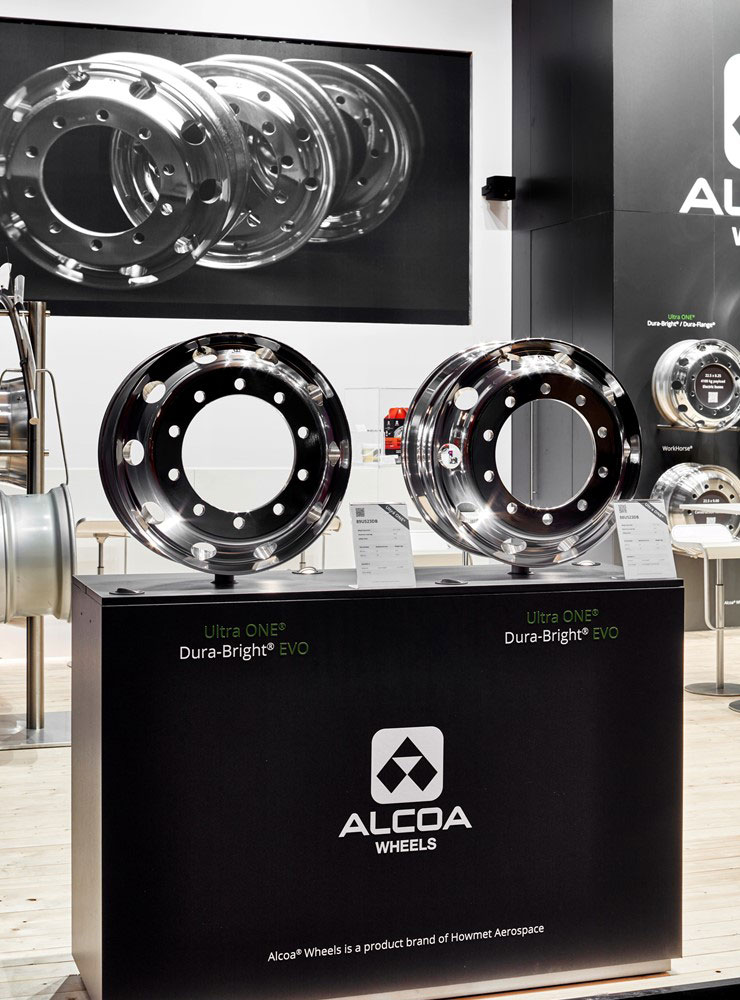 Accessory products for ALCOA® WHEELS