Seventy-five years of dedication, innovation, and unwavering partnership—a milestone reflecting trust, progress, and a relentless pursuit of excellence.
Since our first forged aluminum wheel in 1948, Alcoa Wheels is more than a name; it's a commitment.
Celebrating this remarkable anniversary, expressing gratitude to partners and friends.
People who believed in us, and revisiting the path that brought us to where we stand today.
Trusted on the road
In the heart of Alcoa Wheels' story lies a narrative of evolution, powered by the belief that each innovation is an opportunity to serve our partners better.
"We've always viewed ourselves as the innovation leader in the heavy truck aluminium wheel market," emphasises President Randall Scheps.
This outlook inspires us to stay attuned to our partners' needs.
The foundation of this pursuit is a dialogue that extends beyond questions to tangible action.
Scheps elaborates, "We come back to our R&D team, and we say, okay, here's what the fleets need; let's go find a way that we solved the problem."
This iterative process exemplifies our commitment to meeting expectations and exceeding them.
Our journey is more than industry recognition; it's a story of partnerships that have thrived for decades.
Bobby Sooch, Operations Manager at Ausway Transport, attests to this partnership:  "We've used Alcoa wheels on all our trucks from day one, so it's a 19-year partnership. Our trucks are 100 per cent on Alcoa wheels". The significance of this statement isn't just in numbers; it's in the trust placed in our wheels day in and day out across countless miles.
James Yerbury, Managing Director at Robuk, adds another layer of appreciation: "Alcoa is great at always thinking ahead and always looking at ways to deliver better and lighter wheels."
Our wheels aren't just products; they're embodiments of usability, sustainability, and visibility, representing a holistic commitment to a better tomorrow.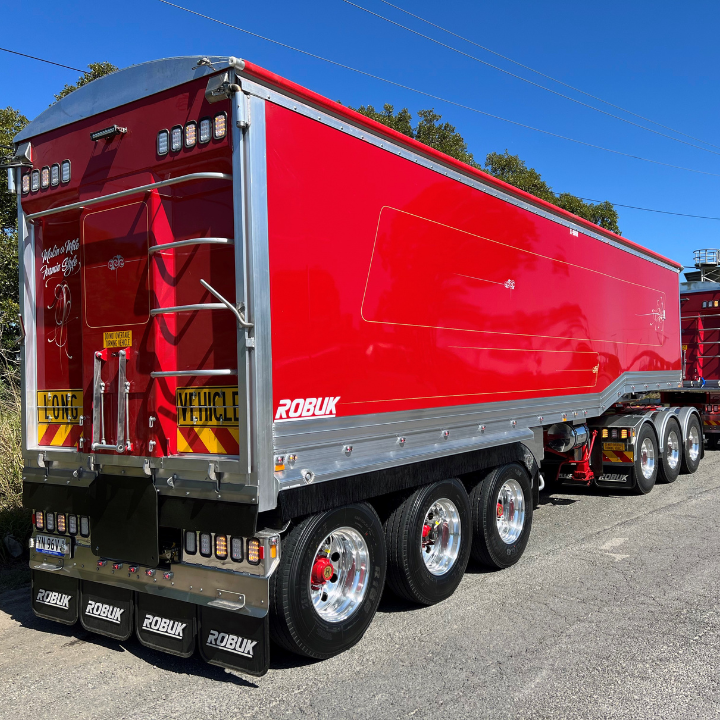 Sloanebuilt, a partner for over 35 years, encapsulates our impact: 'Alcoa Wheels adds style and durability, delivering top-quality trailers.
Their words go beyond utility, embodying the essence of our collaborative blend of form and function.
This business is just such a gem
As we mark 75 years, Randall Scheps aptly sums up our journey: "We have a great manufacturing footprint, fantastic team around the world…this business is just such a gem."
A gem that isn't confined to the past but is a beacon guiding us towards an even brighter future.
Seventy-five years of Alcoa Wheels are not just a chronological achievement; they embody a narrative of innovation, collaboration, and trust.
As the journey continues, it's clear that Alcoa Wheels isn't just a name.
Alcoa Wheels is a legacy that drives not only the wheels of trucks, but also the wheels of progress and possibility.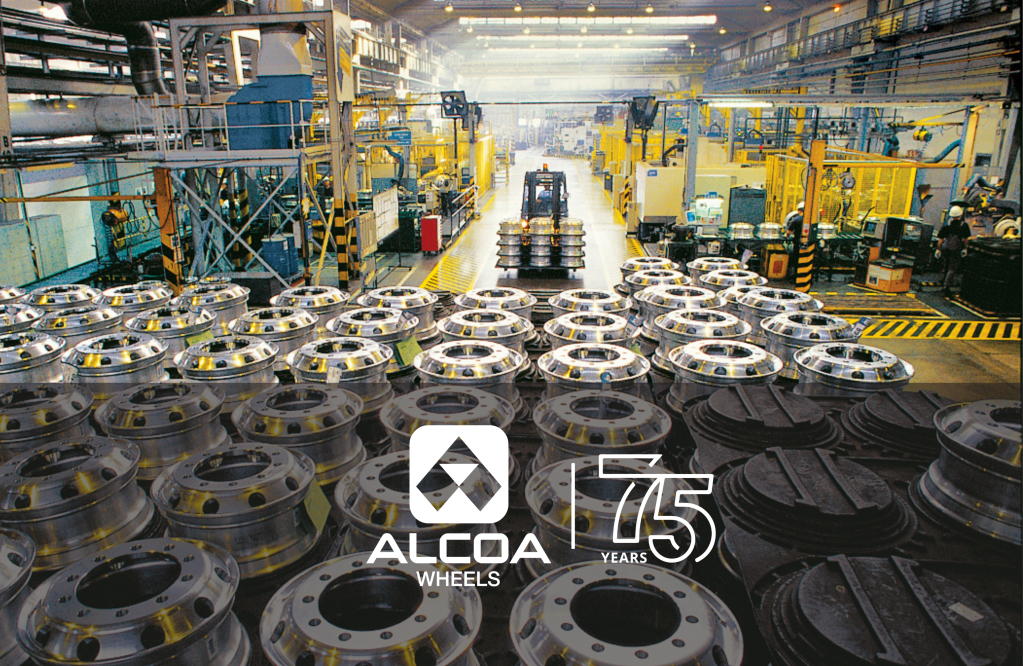 Make Sure It's An Alcoa® Wheel
To spec your wheels, ring

1800 955 191 to talk with our wheel experts, or fill out a contact form and we will reach out to you to answer your questions and discuss your specifications