When higher payloads equate to higher returns on each trip, it pays to choose weight saving options that don't compromise on quality, wherever possible, right down to the wheels.
In order to help customers increase payload capacity, Brisbane based trailer manufacturer, Robuk Engineering's custom built, low tare weight aluminium trailers cater to the bulk haulage market, while specialising in lightweighting. "Tare weight is critical for us, hence the reason we use Alcoa," said Robuk managing director James Yerbury, adding that the Alcoa Dura-Bright is the wheel of choice.
As Yerbury explained, the payload gains achieved are impressive. "Dura-Bright wheels are 5kg lighter per rim. On a PBS A-double you can save almost 200kg on the combination's tare weight just by using these Alcoa rims. On an AB-triple, you're looking at 240kg in weight savings, which is incredible."
Based in the suburb of Hemmant, Robuk was started by Yerbury in June 2020. Working for a fellow trailer builder, he began his career in the trailer industry on the production side, before progressing into drafting and engineering roles, and then finally taking on the position of managing director at a well-known Queensland trailer builder. Eventually the time felt right to go out on his own, and with that, Robuk was born.
Starting out with just three staff living in a tiny shed in rural Queensland, in a very short period of time, Robuk has experienced solid growth and now employs 46 people. "We've just had our best month ever and are continuously hitting our production targets," said Yerbury.
"An aluminium tipper can be anywhere from a tonne lighter compared to a steel bodied tipper. Our customers enjoy looking after their gear, and invest in spectacular prime movers, and it's an absolute treat to manufacture premium quality trailers to make the entire combinations amazing. Along with using Alcoa rims, to keep our tare weights to a minimum we use high-end materials including 700 grade steel chassis and then it's down to the design and engineering that keeps the weight down," Yerbury added.
"All of our trailers are fully custom built – every single one. So, we're not going through a production line and putting together pieces like a jigsaw puzzle. We invest in using the best products, taking the time to build our trailers correctly, and ensuring everything is complete with absolute precision. That goes right down to our choice of suppliers."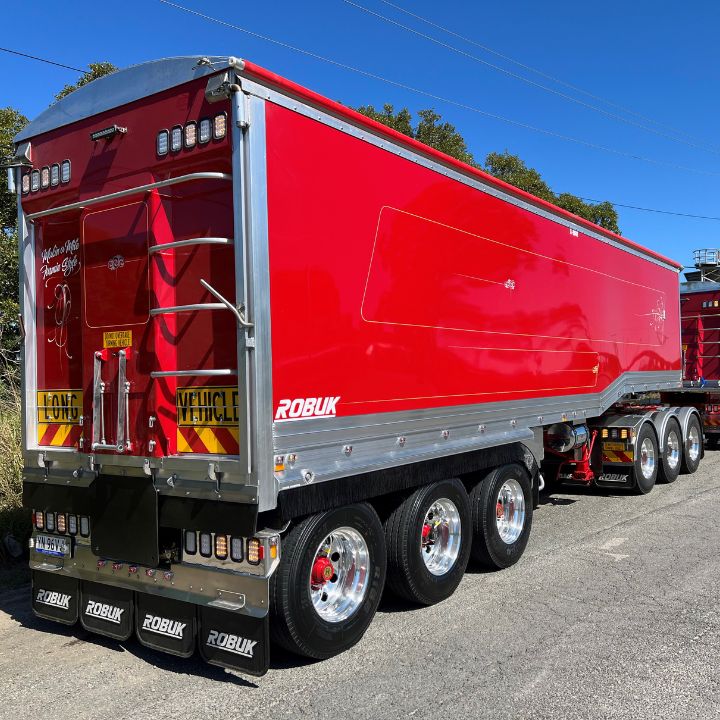 Robuk has been specifying Alcoa wheels since the beginning, though management have developed lasting relationships with Alcoa through previous roles, which extend over a decade.
"It's great working with suppliers like Alcoa who invest in new materials and being at the forefront of new technologies," says Yerbury.
According to Yerbury, Alcoa's product quality is equally matched by the experience and aftersales service it provides. "Alcoa is great at always thinking ahead and always looking at ways to deliver better and lighter wheels. The useability, sustainability and visibility of Alcoa rims set them apart," he said.
"Our trailers are predominantly servicing the grain industry, which is having another great season. Payloads are the money maker, so tare weight is critical – and up to 240kg in tare weight savings, just from the rims, goes a really long way."
Alcoa Dura-Bright® wheels are an innovation that no competing wheel has been able to provide a competitive answer to because it is a surface treatment and not a coating.
The patented surface treatment penetrates the surface of the aluminium to form one composite that becomes an integral part of the wheel so cracking, corrosion and filiform can't get underneath as is seen with acrylic and other coatings.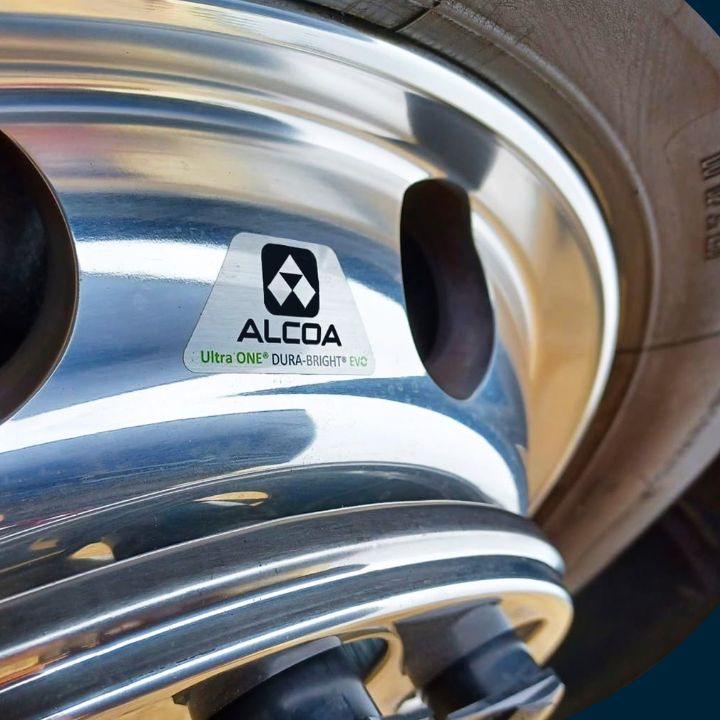 "Dura-Bright® EVO wheels are Alcoa's easiest-to-maintain wheels," says Michael Nichols | National Sales Manager for Howmet Wheel Systems, Distributor of Alcoa Wheels in Australia. "They can stand up against the harshest weather, road grime and cleaning agents that are known to corrode and dull standard commercial truck, trailer and bus wheels."
It also offers up to 3 times more resistance to chemicals, including hydrofluoric acid found in the toughest truck wash cleaning agents, and with the ability to be cleaned in a Ph environment 2-12, they stay shiny with regular truck cleaning products and even just soap and water – even after hundreds of washes and thousands of kilometres.
This, and Dura-Bright® wheels' consistent shine without the need to polish are just two of their very attractive prospects for large fleets where well-presented equipment mean maintenance labour and time costs can be considerable.
Alcoa Dura-Bright® is available across most of the Alcoa wheel range, which means the premium benefits they are known for are not compromised:
their light weight (to increase payload and for better fuel efficiency),

their unmatched strength (proprietary MagnaForce® alloy is exclusive to Alcoa wheels and is 17% stronger than other standard alloys in the industry),

their improved heat dissipation results in extended tyre and brake life.
This article has been published elsewhere. Read it over at bigrigs.com.au.
Make Sure It's An Alcoa® Wheel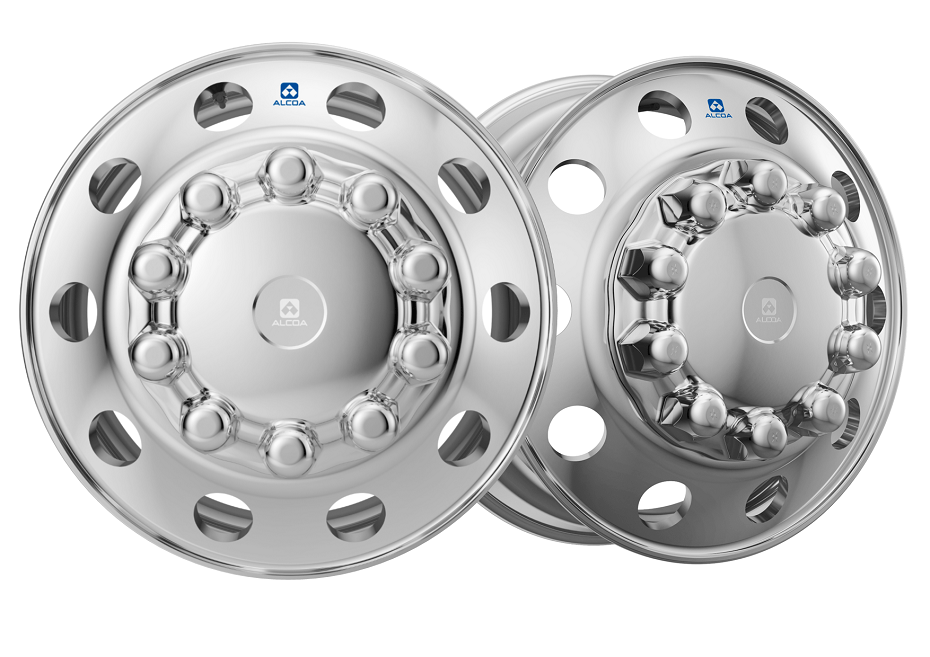 To spec your wheels, ring

1800 955 191 to talk with our wheel experts, or fill out a contact form and we will reach out to you to answer your questions and discuss your specifications.