Maintenance is a critical component to ensure the safety of fleets and their drivers, along with owner-operators and even other drivers and vehicles on the road.
You've no doubt heard that there are payload and fuel cost savings when it comes to switching from steel wheels to aluminium wheels, but one thing we don't hear enough of is whether steel wheels are easier to keep looking good.
For many fleets, image is everything, because how good their equipment looks on the road is a direct reflection of the quality of their service.
"The better a fleet's trucks and trailers look, the better overall perception clients have of the company that operates them," says Michael Nichols, National Sales Manager for Howmet Wheel Systems, distributor for Alcoa Wheels in Australia.
Fleets can spend thousands on making sure their equipment is kept clean and free from dents and scratches, right down to the wheels.
Here are 4 areas where aluminium wheels can help fleets keep up their image without over-spending on maintenance:
Here are 4 areas where aluminium wheels can help fleets keep up their image without over-spending on maintenance: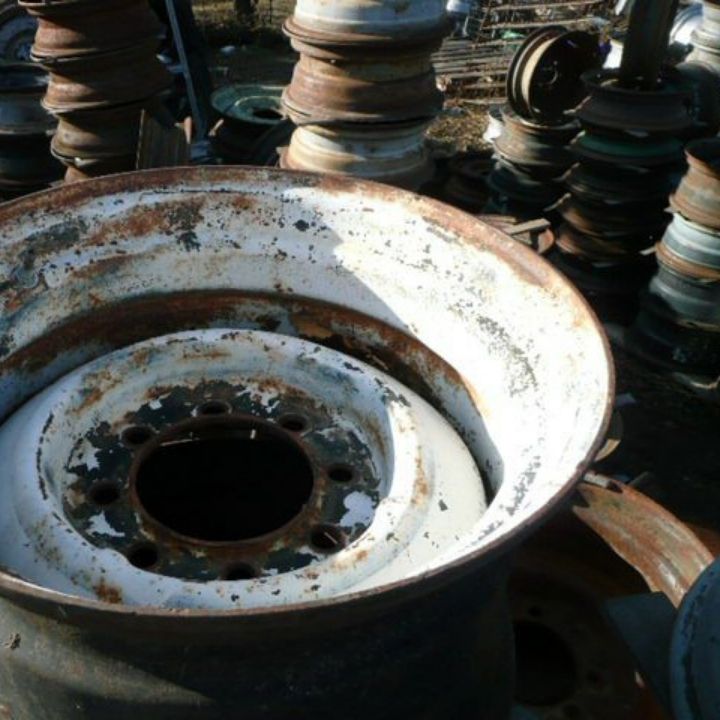 1. RUST
Rust is caused when the iron in steel wheels is exposed to oxygen and water in air while trucks are out in the elements doing their work. Aluminium wheels, on the other hand are not prone to rust.
"The costs in preventing and/ or removing rust from steel wheels adds up over time, and is a factor fleets should consider when deciding whether to purchase steel or Alcoa wheels," says Michael.
2. CORROSION
Corrosion is an ongoing and costly issue for fleets – especially those working in the harsher environments Australia is known for – and while corrosion is a problem for both steel and aluminium wheels, steel wheels seem to come out worse off.
The difference is in the time and cost it takes to keep corrosion at bay.
Steel wheels require regular refinishing to stay looking good and to increase resistance to corrosion. Problems arise when the coating applied to the wheel is compromised:
"Depending on the season and the terrain, wheels may start flaking or chipping, and fleets may see corrosion begin to form underneath the coating," says Michael Nichols.
"In fleets on aluminium wheels, corrosion occurs as a result of the wheels' exposure to salt, road grime, and other outdoor elements."
The refinishing process involves either powder coating or painting, which can improve the look of steel wheels and feel like a more cost-effective option to purchasing aluminium wheels.
Powder coating can even last up to 3 times longer than the traditional paint option offered for steel wheels, making it seem like an economic call to make.
A few problems fleets see with powder coating, however, are
a thicker finish on the wheels that take away from the attractive thin surface some would prefer

a mismatch of the colours in the final tone or hue once the rims have come out of the oven

the time it takes to get old paint off and/ or grind the rims so that the surface is just right for the powder coat to be effective.

if the coating cracks, corrosion will inevitably set in and the process will need to be repeated.
Read more about the 3 main causes of Aluminium wheel corrosion and how Alcoa Wheels' patented vHub™ Bore Technology – available on their Ultra ONE® wheels – reduces corrosion and lowers maintenance costs.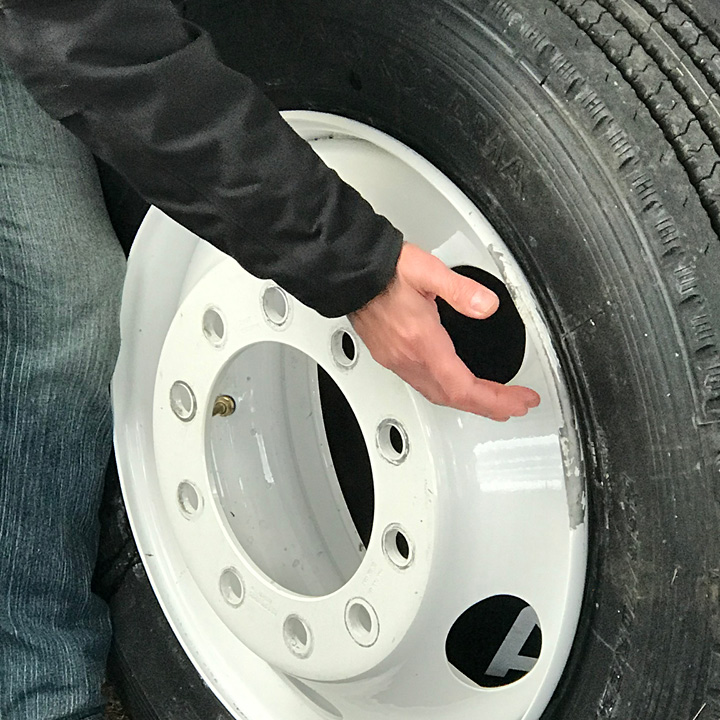 3. SURFACE SCRATCHES
Scratches and scuffs on wheels are inevitable, especially in urban areas where trucks need to park on kerbsides or manoeuvre in and out of tight spaces.
Because steel wheels need to be protected by paint or acrylic coatings, a scratch is costly to repair. Sometimes the entire refurbishing process needs to be carried out from end to end to have scratches removed.
Scratches also open up steel wheels to corrosion getting underneath the coating and eating away at the wheel over time, which is another cost added to the fleet.
Aluminium wheel scratches can be repaired relatively easily with buffing – and filling if the scratches are deep.
4. SHINE
One area that aluminium wheels outshine steel in when it comes to image, is their ability to be polished and brought back to life without having to be painted.
There are still costs involved in having to schedule polishing time into a fleet's maintenance regime, however, this time is minimal when compared with complete refurbishment of steel wheels in order to have them look like new again.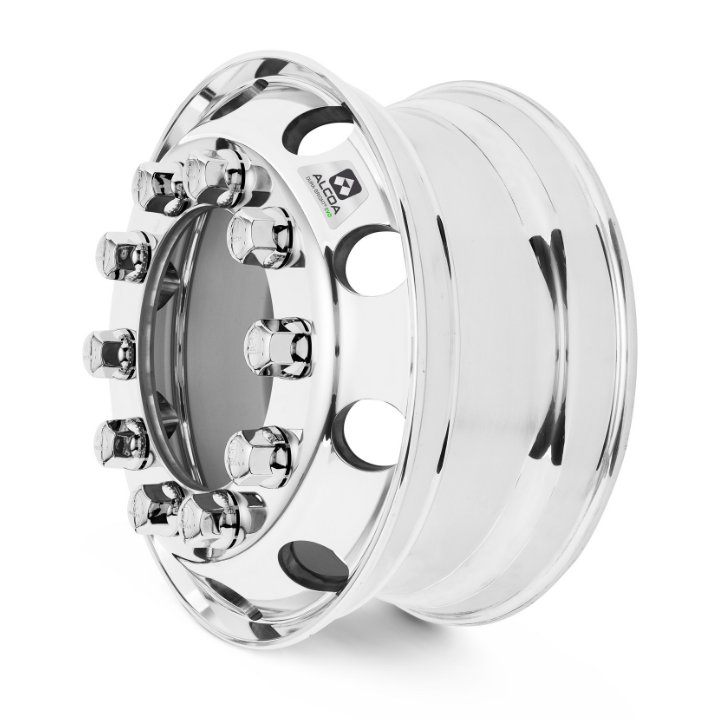 NO MORE POLISHING: ALCOA WHEELS' PROPRIETARY SURFACE TREATMENT
For fleets who want to lower maintenance even more than with standard aluminium wheels, Alcoa Dura-Bright® wheels are an innovation that no competing wheel has been able to match – because it is a surface treatment and not a coating.
The patented surface treatment penetrates the surface of the aluminium to form one composite that becomes an integral part of the wheel so cracking, corrosion and filiform can't get underneath as is seen with acrylic and other coatings.
"Dura-Bright® EVO wheels are Alcoa's easiest-to-maintain wheels," says Michael Nichols. "They can stand up against the harshest weather, road grime and cleaning agents that are known to corrode and dull standard commercial truck, trailer and bus wheels."
The Alcoa Dura-Bright® EVO proprietary surface treatment also offers up to 3 times more resistance to chemicals, including hydrofluoric acid found in the toughest truck wash cleaning agents, and with the ability to be cleaned in a Ph environment 2-12, they stay shiny with regular truck cleaning products and even just soap and water – even after hundreds of washes and thousands of kilometres.
This, and Dura-Bright® wheels' consistent shine without the need to polish are just two of their very attractive prospects for large fleets where well-presented equipment mean maintenance labour and time costs can be considerable.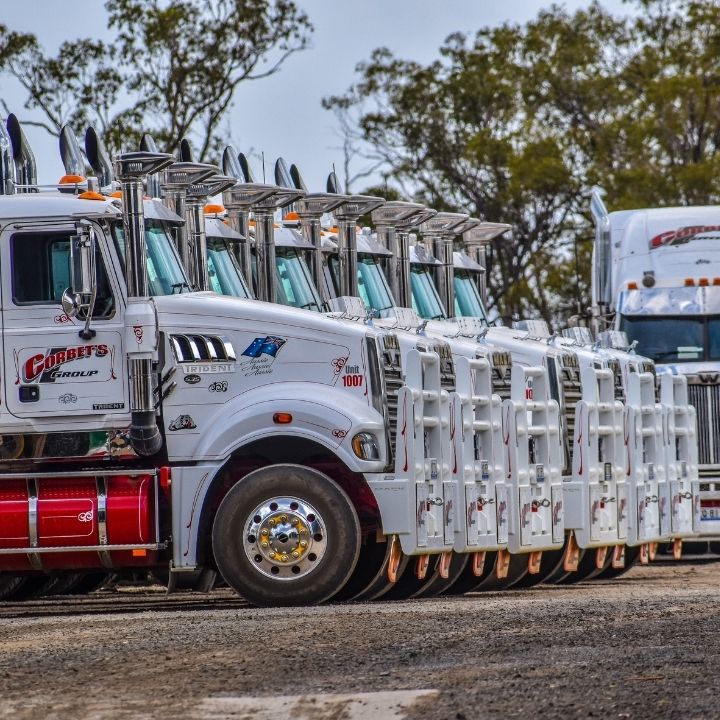 Alcoa Dura-Bright® is available across most of the Alcoa wheel range, which means the premium benefits they are known for are not compromised:
their light weight (increased payload, better fuel efficiency),

their unmatched strength (proprietary MagnaForce® alloy is exclusive to Alcoa wheels and is 17% stronger than any other alloy in the industry),

their improved heat dissipation results in extended tyre and brake life.
HOW FLEETS ARE DOING IT
Read the story of Corbet's Group and their pristine-looking fleet.
LISTEN TO THE ALCOA WHEELS EXPERTS SHARE THEIR ALMOST 100 YEARS OF WHEEL EXPERIENCE ON ALL THINGS AXLE-ENDS
To hear more from Alcoa Wheels experts on aluminium vs. steel wheels, check out the Behind the Wheels podcast episode, Aluminium Wheels vs. Steel Wheels: An Age-Old Debate.

Make Sure It's An Alcoa® Wheel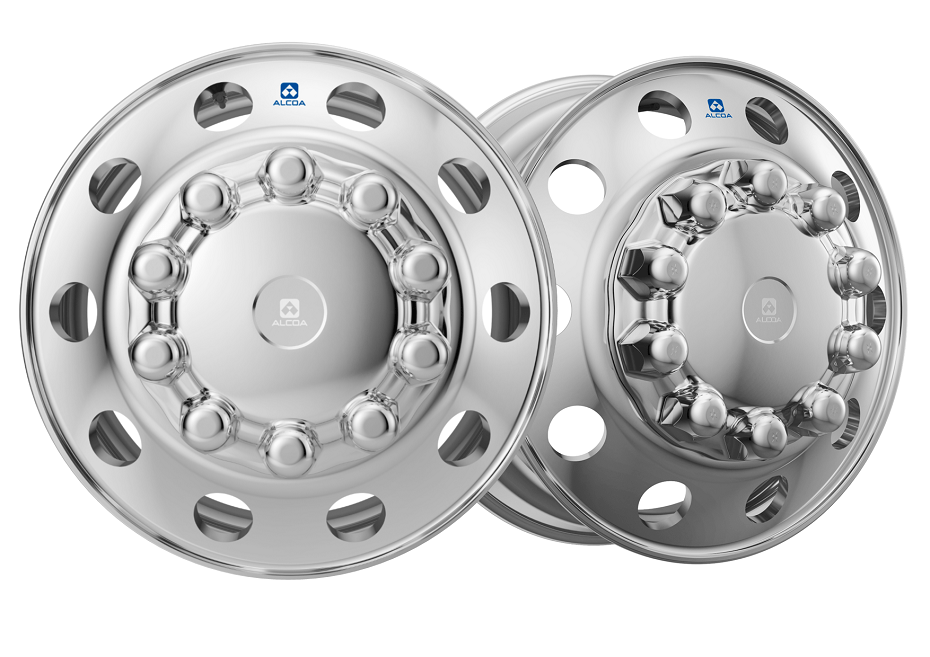 To spec your wheels, ring 

1800 955 191 to talk with our wheel experts, or fill out a contact form and we will reach out to you to answer your questions and discuss your specifications.