When you think of lightweighting, the obvious 'fuel economy and improvement to freight efficiency gains' may spring to mind, however it is fast becoming seen as a megatrend in the heavy vehicle transportation industry – especially with all eyes on its impact on air pollution.
According to the North American Council for Freight Efficiency (NACFE), what isn't talked about enough is the impact that having fewer trucks carrying the same amount of payload has on the transportation industry as a whole – from economics to sustainability.
This is directly in line with the core mission of Alcoa Wheels – to innovate the lightest and strongest wheels in the market so that we can help transportation businesses lower their operating costs and drive up their bottom line, while at the same time meeting current emissions regulations.
Lightweighting can take place in various areas of the truck and trailer including the powertrain, axles and suspensions, wheel ends, drive shaft, chassis, 5th wheel, and more.
It is interesting to note that wheels are often a 'last thought' when fleets and OEMs are thinking 'lightweighting', however the weight gains are significant enough for them to be a strong contender in the movement to reduce equipment weight – especially when factored into an overall business growth strategy.
We've unpacked the 5 ½ most logical reasons for lightweighting with Alcoa Wheels below. We've said 5 ½ reasons, tongue-in-cheek, because there are 5 clear pros and just one con … that can be turned into a pro, depending on how you look at it.
5 PROS OF LIGHTWEIGHTING HEAVY-DUTY EQUIPMENT WITH ALCOA WHEELS

PRO 1: FUEL SAVINGS
The NACFE's Lightweighting Confidence Report for 2021 cites a 0.5% to 0.6% saving for every 500kg of weight reduction.
The new Alcoa Ultra ONE® 18kg Wheel is already helping fleets, owner-operators and original equipment manufacturers (OEMs) reduce truck and trailer weight by up to 590 kg versus steel wheel options, and up to 100kg for a standard 22 wheel truck and trailer combination compared with other aluminium wheel options.
PRO 2: BETTER PAYLOAD
Every kilogram taken off a truck equates to a kilogram of payload that the truck can carry.
For example: Alcoa Ultra ONE® 22.5" x 8.25" wheels will create an extra ~440kg on standard 22-wheeler Tri Axle combination when switched from steel wheels of the same dimensions, so you can reduce your trips or carry more.
55 more 43" Flat Screen TVs (8kg each)
125 more chickens (weighing an average of 3.5kg)
535 litres more gasoline
190 more bricks (an average brick weighing 2.3kg)
440 more bunches of bananas (weighing an average of 1kg each)
2000 more cans of beer (each weighing 220g)
Did you know that you don't have to switch from steel to save? Choosing Alcoa Ultra ONE® 22.5 x 8.25" wheels over the industry standard aluminium wheel of the same size will create an extra ~ 88kg.
Work out your savings by putting your numbers into our Payload Calculator and see for yourself.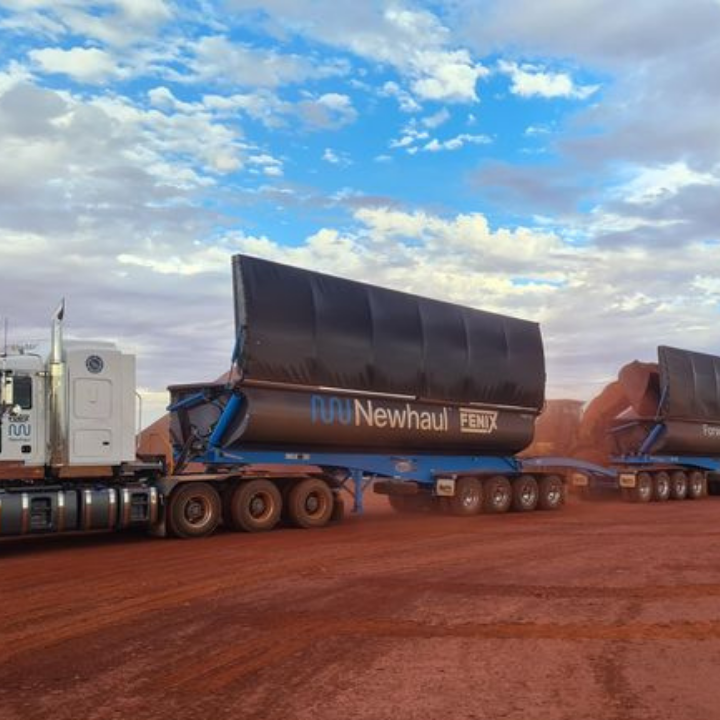 This payoff is taken very seriously in the Australian mining industry, for example, where a road train with a Tri Drive pulling 3 x Quad Axle Tippers gains an extra ~248kg by spec'ing the 18kg Alcoa Ultra ONE® wheel over other aluminium wheels in the market.
"What is not talked about enough is that understanding the true benefits of reducing heavy-duty vehicle weight is have fewer trucks carrying the same amount of payload." – North American Council for Freight Efficiency
PRO 3: DRIVER RETENTION
Employee satisfaction is directly proportional to how long a person remains in a role, and it has been recorded in a 2016 survey of 6200 truck drivers at two large fleets that those who believed their safety was prioritised by their employer felt more valued and were more likely to stay in their jobs.
Alcoa Wheels create room to move so that driver amenities to enhance safety, for example, can be incorporated in the truck.
Driver retention means less money spent recruiting and training new employees due to high turnover of dissatisfied staff.
PRO 4: ADDED TECHNOLOGIES TO MEET REGULATIONS AND GUIDELINES
Australian heavy vehicle industry is legally bound by existing Euro V noxious emissions standards. Fortunately, with our relatively clean air compared to larger countries like the US and China, transport companies save on the cost of needing to spec technologies designed to meet international noxious emissions standard which cost 3 to 5% more to produce.
However, as pressure mounts to join the rest of the world in combating climate change, fleets who want to contribute to sustainable strategies as a part of their vision and mission, by fitting aerodynamic devices, onboard payload monitoring technologies, idle reduction products, for example, will need to offset that weight to maintain their bottom line.
Alcoa Wheels offset the weight of these technologies, enabling fleets and owner-operators to not have to compromise on payload, for example.
PRO 5: SUSTAINABILITY
Reducing the number of trucks needed to haul the same quantities of freight has a substantial impact on sustainability.
Alcoa Wheels currently holds the patent for the strongest Aluminium Alloy in the heavy-duty vehicle wheel market. The Alcoa MagnaForce® alloy was introduced to the market in 2013 and, for the first time in 45 years, aluminium alloy had become the strongest yet, offering a 17% increase in strength over existing alloys only available to Alcoa Wheels.
The Alcoa Ultra ONE® wheel can carry the same load of 3,360kg as a previous 20.36kg Wheel, while being almost 2.5kg lighter!
Trucks that have to travel less haulage runs because they can carry more means less trucks on the road, which means cleaner air and healthier citizens (who are customers, employees, family members).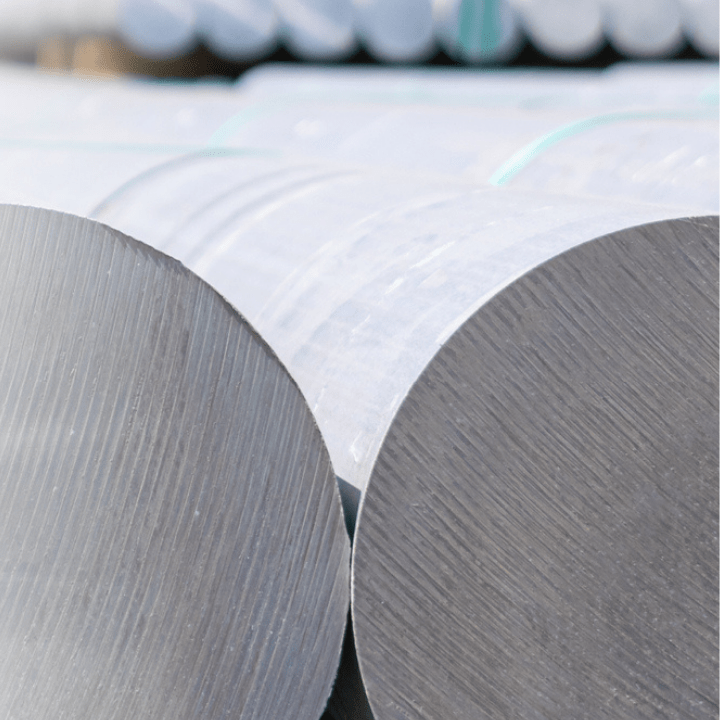 It was in 1968 that Alcoa set the industry standard when it launched its 6061 alloy for forged aluminum wheels. Alcoa's 6061 material provided a strong, durable alloy, resistant to corrosion that is used to this day by all major forged aluminum wheel manufacturers.
Now, an alloy that's 17% stronger – and exclusive to Alcoa Wheels only – is available. Engineered with the proprietary MagnaFroce® Alloy, Alcoa Ultra ONE® wheels offer the ultimate balance of strength and weight savings, allowing the heavy-duty transport industry to carry more load and save more fuel.
CONS OF LIGHTWEIGHTING WITH ALCOA WHEELS

CON: UPFRONT COSTS
It can be a daunting outlay spec a premium wheel when considering the lightweighting of a transportation company's equipment, however, over the lifetime of the equipment the cost savings and profit gains are significant.
The Australian Government's Instant Asset Write-off is turning this 'con' into a 'pro'.
Read how specing or upgrading to Alcoa® Wheels makes financial sense.
While there are some other cons attributed to lightweighting, such as negative impacts on resale value, higher maintenance costs and redundant product testing that pertain to other lightweighting strategies (things like 13-liter engines, short and/or flat-topped sleepers, 6×2 axles, and less fuel tank capacity result in a lower resale value, according to NACFE), these are not applicable to Alcoa Wheels.
As far as we can tell, lightweighting isn't going anywhere, with the pros far outweighing the cons.
"In the heavy vehicle transport industry, weight costs," says Ross Simmons, Managing Director of Howmet Wheel Systems, distributor of Alcoa Wheels in Australia. "Being able to lighten a truck and trailer by potentially hundreds of kgs equals profit — it's just that simple."
Listen to the Alcoa wheel experts chatting about lightweighting with Mike Roeth of the North American Council for Freight Efficiency (NACFE) over at the Behind the Wheels Podcast:
Make Sure It's An Alcoa® Wheel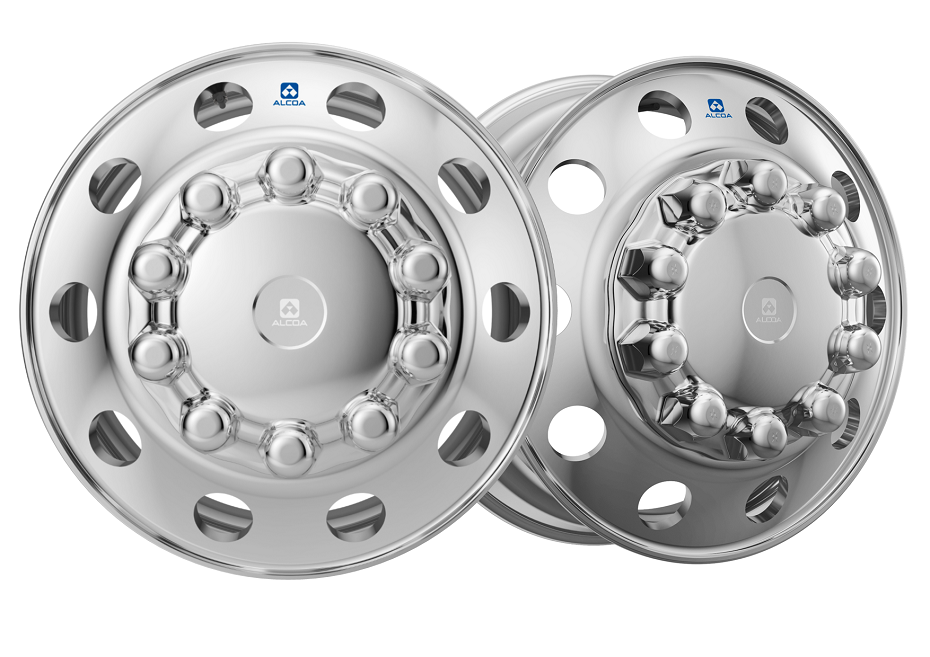 To spec your wheels, ring

1800 955 191 to talk with our wheel experts, or fill out a contact form and we will reach out to you to answer your questions and discuss your specifications.